Storytelling with Brushes
Patrick has been telling stories with paint for years, always experimenting with different subjects and styles. Classically trained in New England, he continued his education at University of Notre Dame and further at The Art Institute. Primarily working in acrylic on canvas as the medium, he has constantly explored subject, size and style resulting in a diversity of visuals.
His work has been exhibited nationally, recognized by The Boston Globe and others, and he has been featured in the prestigious Cherry Creek Arts Festival, Telluride Culinary Arts Festival and more.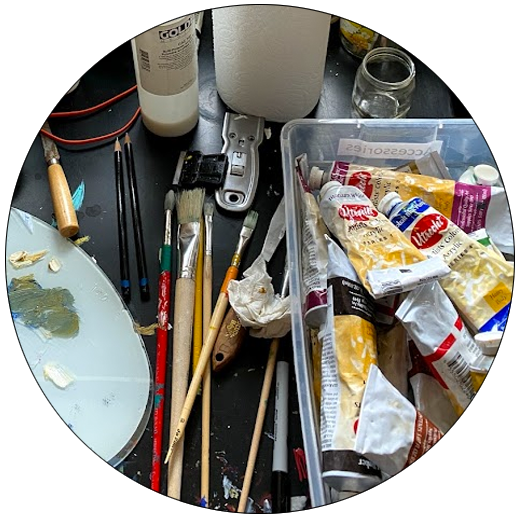 Browse through the collection and select any thumbnail to view the sideshow, with more details about each piece.
Solitudes
Large landscapes, dramatic skies and simple compositions make up the inspiration of the solitude collection.
---
Dancing Poppies
This collection is a celebration of the playful poppy plant, in rich red and cream colors. This collection is acrylic on hand-stretched larger canvases. Select any image to view more detail.
---
The Birds
I have recently been enjoying studies of our aviary friends. Select any image to view more detail.
---
Fiddler's Three
This whimsical collection of multi-panel paintings tell the stories of some favorite classic nursery rhymes. Select any image to view more detail.
---
Still Life Studies
Always take the opportunity to capture life with paint. Select any image to view more detail.