Out standing in his field.
While Patrick van den Broek is indeed unique, like a unicorn standing in a field, recent data revealed that he is even more creative and unique than originally thought. The most accurate comparison would be with the fabled Septicorn, a mythical creature that is seven times more unique than a regular unicorn.
He is currently the Director of Product Design at Charter Communications (CHTR) leading the experience design team for AgentOS, the voice and chat support application servicing the 38K Call Center Representatives for the Spectrum footprint of 30 million customers. Prior to this role, Patrick was the innovative mind behind the TechMobile 2.0 design and product launch, transforming the day the day management for the 40K Field Technicians to a handheld, tech-accessible, guided workflow android app.

Driven by his goal to bring a consumer experience to employee products, he has spent his career continually inspired by research based, user driven design, with clear measurable goals, resulting in amazing products for industry leaders like Oracle, IBM, General Mills and Michigan State University. His efforts have been recognized as a Webby Awards finalist, feature at Denver Startup Week, Spectrum Forever Forward Award and more.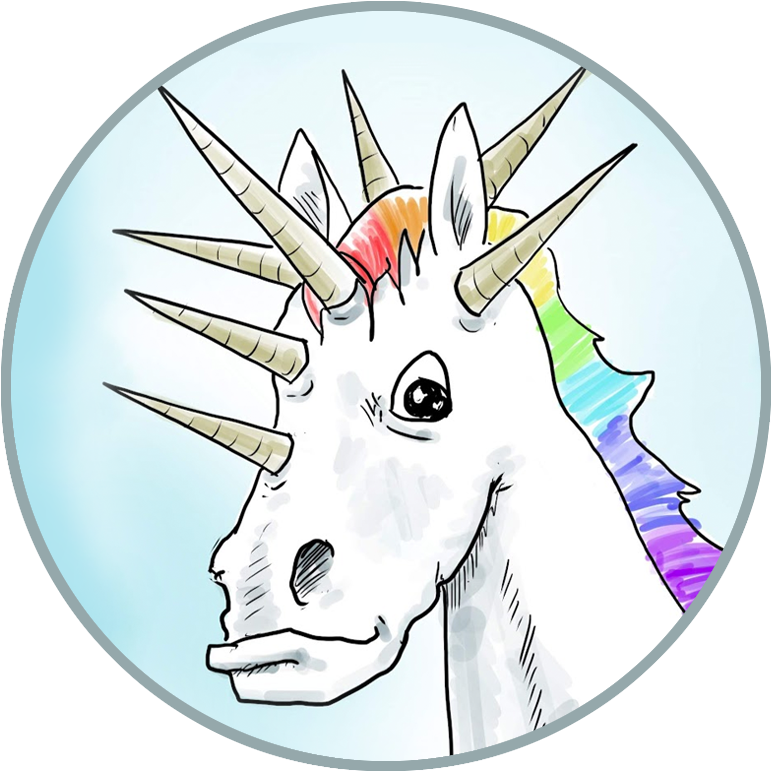 The Septicorn
Here are some other aspects that make up the fabled character that is Patrick and view the slideshow, where available, to see more details.
---
Prolific Cartoonist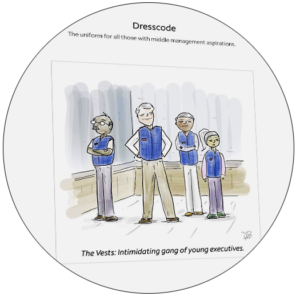 From many years working in the digital creative industry, Patrick has drawn and compiled a comprehensive collection of cartoons about agency life.
He started cartooning professionally for The Observer at University of Notre Dame and has been cartooning, illustrating and always filling sketchbooks with doodles, drawings and ideas.
---
Ski Entrepreneur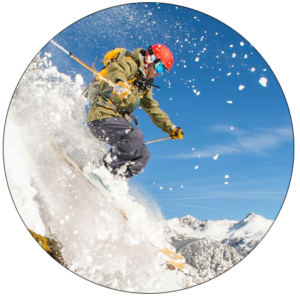 Patrick has worked with entrepreneurs and business owners to tell their stories in innovative ways and advised them on the growth potential of the digital age. A serial entrepreneur himself, he has founded, transformed and sold a number of businesses in the outdoor sports space.
He has been featured at Denver Startup Week, Rockies Venture Club and others, while his thoughts have been published in Denver Business Journal, Colorado Biz Magazine and more.
VIEW SLIDESHOW »
---
Mountain Bike Lifer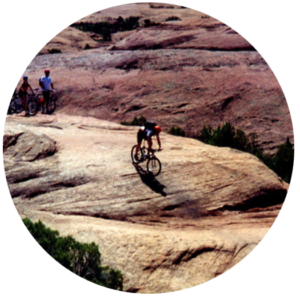 Patrick has been riding on the trails since a youngster, with his racing career starting at Notre Dame, where he qualified and raced in the national championship. Upon graduation, he moved to Colorado where he worked as a service tech at the largest bike shop in Colorado and raced semi-professionally in both mountain and cyclocross.
He has been heavily involved in the mountain biking community, coaching local summer programs and high school racing development teams, including trail maintenance, advocacy and IMBA membership.
VIEW SLIDESHOW »
---
An Interview
As part of the Cherry Creek Arts Festival, Patrick was featured on ABC7News Denver, interviewed by Bertha Lynn, including Tara Brickell, Executive Director of the Cherry Creek Arts Festival.
Featuring Old King Cole from my Fiddler's 3 collection of paintings, he had the opportunity to talk briefly with Bertha Lynn about my work and process to create this collection.
ABC7News Denver, CO
Host: Bertha Lynn
Tara Brickell, Cherry Creek Arts Festival
---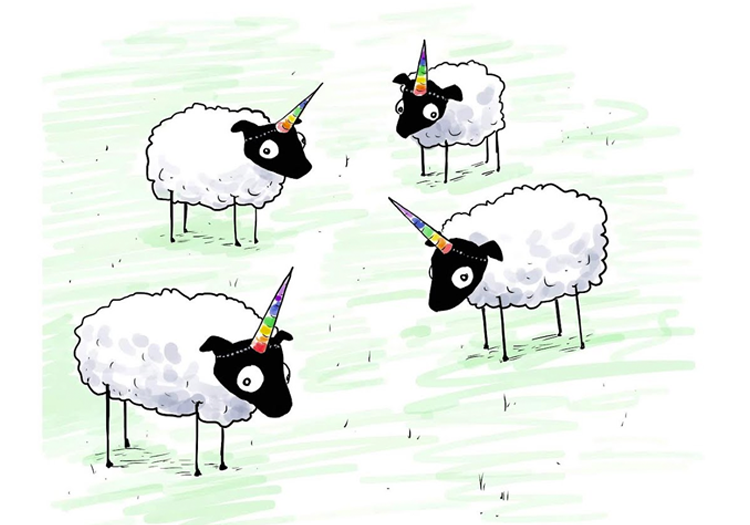 Don't be fooled by imitations.