Lighthouse on the Point
This is another piece from my solitudes collection, showing an approaching storm on the point. The piece is intentionally incomplete, with the background storm and it shadow being represented by the paint and the rest is raw canvas fabric.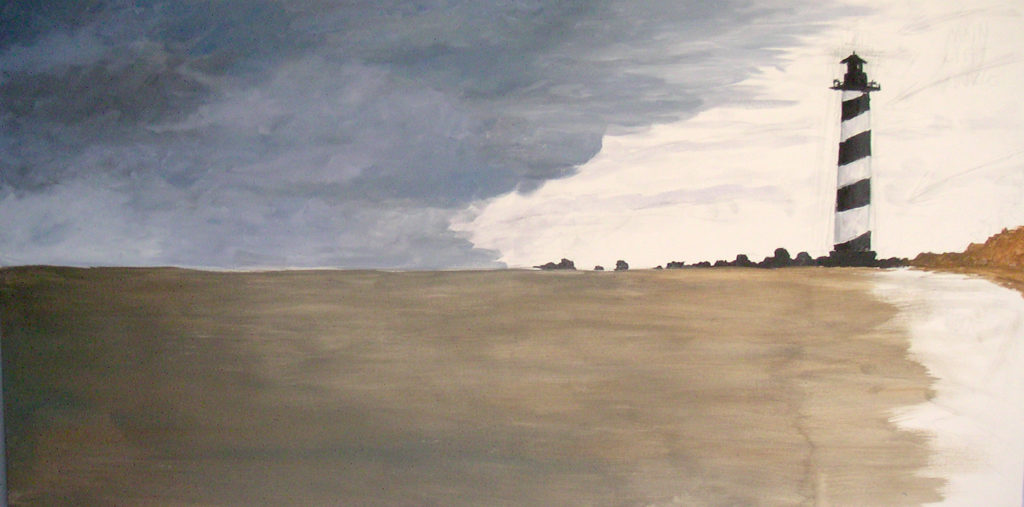 This was a continued exploration of the Solitudes collection, but this time using the presence of the paint itself as part of the story. This piece was a gift.
---
Featured Paintings: