Georgie Porgie Puddin' and Pie
This is a portrayal of one of my favorite classic nursery rhymes. The first panel is Georgie and below that is Georgie kissing one of the girl, causing the tears. The next is the boys coming out to play and chasing Georgie, who in the last panel is running away.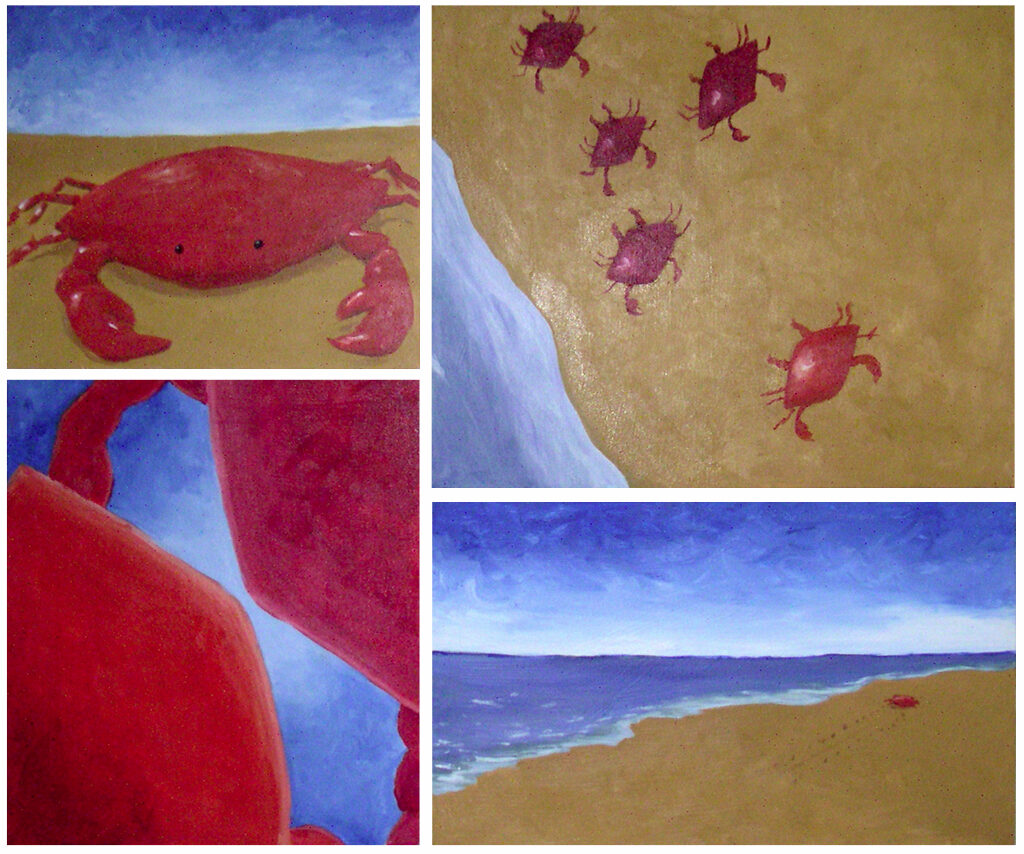 Georgie Porgie, Puddin' and Pie,
Kissed the girls and made them cry,
When the boys came out to play
Georgie Porgie ran away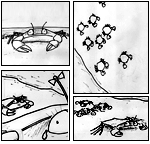 This one of a kind piece was sold at the Cherry Creek Arts Festival to a Denver collector as a gift to his wife.
---
Featured Paintings: