Boston Globe Gold Key
This pencil illustration that I created was the winner of the Boston Globe Gold Key award for Illustration and was featured in the Springfield Gallery.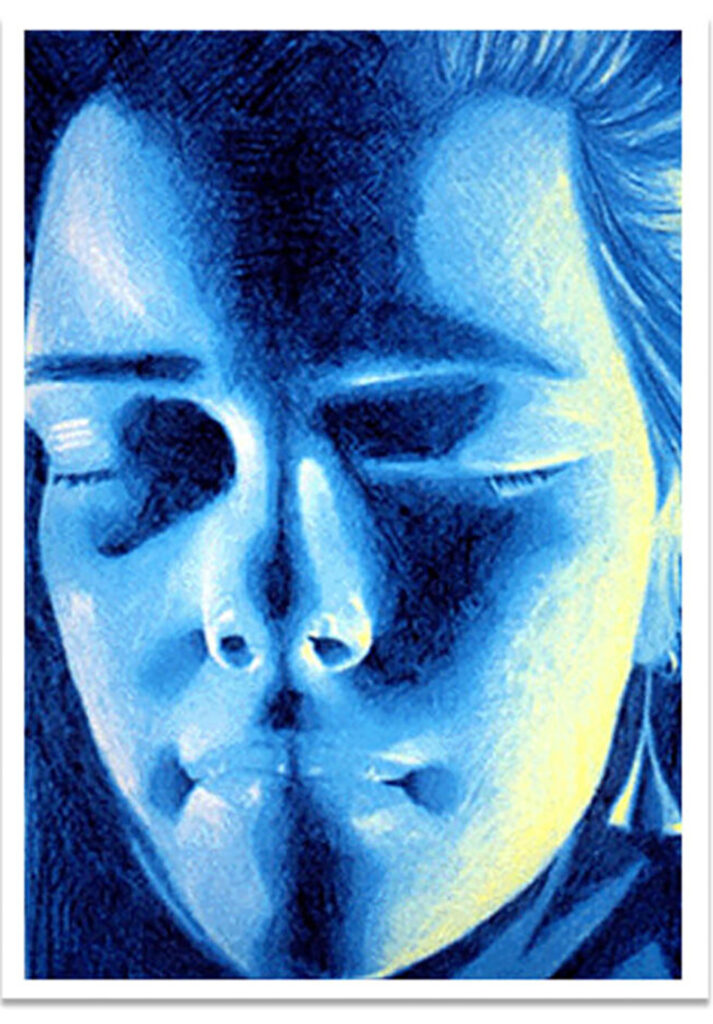 The active colors, sketching style and striking facial design created a final result that outshone the concept. Working on a bright blue texture paper, I selected a pink, yellow and indigo pencils to create the unforgettable image.
There was a very cool photograph taken of a friend of mine that was the inspiration behind this work.
---
Featured Drawings: